Follow me on Twitter: @You_Total_Cult.
The YTC podcast can be found at http://www.chrisandphilpresent.co.uk/blogs/youtotalcult/
I can't speak for the rest of the world, but here in the United Kingdom, people with ginger hair tend to get picked on. I have seen this first hand via my own red-headed friends being insulted due to their locks. Of course this is a hate crime with no justification. The fact I *may* have mocked them myself- just a little bit- was always with love and sensitivity hidden inside of the barbed comments… Honest.
Mocking the ginger-haired people is not only discriminatory, but it is also downright foolish. For one thing Red hair seems to be associated with Viking and the Celtic genes- neither of whom are known for their social niceties.
In addition, a large source of modern red-heads seems to be the Scots and the Irish, and both of these nationalities have particular cultural reputations for being hard drinking hell raisers. Then of course you get the odd rock star like Josh Homme. Whether you dig his music or not, he's around 65t 5 and looks like he knows his way around a bar fight.
Tougher than all of these dangerous gingers though would be the character of Ginger. You know, as in 'Ginger the werewolf'!
Long time readers (both of 'em) will know my perchance for a good werewolf fable. My reasons for liking the furry beasts can be found in a previous entry.
One Lupine movie that I have been meaning to revisit again is the low budget Canadian flick, Ginger Snaps.
Taking a less supernatural route than say An American Werewolf In London, The Wolfman or Curse Of The Werewolf, Ginger Snaps treats the Werewolf curse as more like Hepatitis, an infection of the blood that can come from various means.
Uh… Not that I'd know, or anything.
Ginger Snaps takes this scientific concept of Lycanthrapy and mixes it with the sexualisation of teenagers. The film is not only about Werewolves, but also a coming-of-age story about a 15 year old girl, Ginger and her 14 year old sister, Brigitte.
Ginger Snaps opens with a dead dog scene, complete with a blood smeared child, a screaming parent and Dutch-Camera Angles. As the camera pushes past the canine corpse, it goes into the darkness of the kennel, and… we're off!
What follows is a fantastic introductory sequence for the two main characters of the film, Ginger and Brigitte. These two sisters share wonderfully over-the-top teen angst talk to frame the whole film. This is the kind of conversations that are completely heartfelt from an insulated, teen perspective but that will also one day be looked back on through older, gritted teeth at their inane earnestness.
Here is some sample dialogue form Ginger and Brigitte from this opening. The sisters are alluding to a suicide pact in lieu of being tired of being misunderstood.
Ginger: Suicide is like… the ultimate 'fuck you'! …"Out by sixteen or dead on the scene, but together forever". C'mon! "Together forever…"
Brigitte: "…United against life as we know it".
 Through just this dialogue, the two sisters are presented as archetype teens that are believable. Their simultaneous mix of sincerity and naivety is horrifyingly spot-on. This brief character set up then leads into the fabulous (yeah, I used that word) credits sequence. These credits present numerous fake suicides staged by the Sisters.
Ultimately these staged deaths are revealed to be a part of an art project at school, dismissed with their mothers angry line "I told you girls; No more deaths in the house!"
Given the earlier conversation between the two sisters, these credits suggest a much darker scenario has taken place. In effect, not only do the opening credits present a unique title sequence for Ginger Snaps, but they also set up the world of the protagonists, and thus the film, for the audience. Ginger and Brigitte live in a world that is in equal parts playful, misunderstood, creative, morbid and black humoured. Which is a pretty ideal place to be for a horror film audience!
The girls art piece proves to be unpopular with their teacher, and the girls retreat to their PE class. They play Field Hockey, presented as a literal battlefield for the teenage girls of the school.
Despite being despised and mocked as 'the weirdos' in their year, Ginger is also starting to become noticed by some of the boys. One of the local jocks, Jason, begins to hit on her. Despite Brigitte knocking Jason for even trying it on with Ginger, Ginger is obviously just a little bit flattered by her first brush with being desirable.
For reasons linked to their bullying, by the evening the girls end up out alone in a woodland. Ginger has just begun to experience menstruation, which rather unluckily for her attracts a giant Wolf. Pff, always the way. Attacked, Ginger is bitten but the two sisters manage to run away from the beast. As the sisters come across an intersection, a local drug dealer, Sam, accidentally runs over the pursuing Wolf I his van, killing it.
And so begins Ginger Snaps study of Ginger as she goes through a difficult physical transformation- no, not becoming a werewolf. Puberty.
The fact that Ginger's first period led to their attack is the very first link between womanhood and werewolf-ism. In fact throughout the whole movie both Ginger and Brigitte refer to periods as 'the Curse'. The fact the Wolf was defeated by a speeding van, rather than a silver bullet, also presents the beasts as dangerous but not necesarilly supernatural.
The remainder of Ginger Snaps is a fun mixture of these two aspects, sexualisation and science. Without breaking down the entire movie, as Ginger becomes more animalistic in her daily life she becomes ferocious and sexual. Brigitte, feeling even more alone, withdraws into a world of research with the drug dealer Sam. Together the seek a cure for Werewolf effects via botany.
It is the journey of both characters that allow the film to show the progression of female teens in society. Ginger worries about her looks and reputation ("I can't have a hairy chest!") as she begins to embrace her control of men via her looks. Brigitte is dismissed as childlike by Ginger for focusing on books and for net yet having started her own menstrual cycle.
Although both sisters are going down opposite routes in life, they are presented as being equally limited within their own social structure as to ow they are viewed by the rest of the world. As Ginger says;
Ginger:"A girl can only be a slut, a bitch, a tease, or the virgin next door."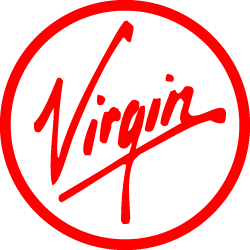 Ginger, aside from a few murders here and there, has only really acted like Jason and the jocks so far as her classmates know. Yet she is now burdened with a slutty reputation. Brigitte has done nothing but work hard with Sam, and she is gaining her own reputation somewhere between being a tease and a virgin. Ginger Snaps shows not only the difficulties of women changing physically, but also the emotional toll of new peer groups/judgements caused by how they react to hitting puberty.
Even ignoring sex as a Wereolf-conceit, the Werewolf infection also allows Ginger to express feelings of frustration and powerlessness ripe at a teen age.
Ginger:"I get this ache… And I, I thought it was for sex, but it's to tear everything to fucking pieces."
Comparing Ginger's now very present anger and strength to the early scene in the bedroom is quite interesting. Whereas the girls formerly discussed suicide as a form of protest, they have now moved on. They have both grown up enough to go beyond such theatrical melodrama. Ginger is now taking her anger out on the world, but Brigitte is finding a inner will for survival through independence.
The clarim that this is a completely female-centric film is furthered throughout the film by the girls mother completely dismissing her husband. Everything she says or does is 'for her girls' and she insists that all men 'only want one thing'.
In fact all of the male characters are fairly sidelined. The character of Sam is prominent throughout the narrative, but the motive for his attempts to help are questionable, and his effectiveness virtually non-existent. When both Sam and Brigitte square up against an enraged Ginger in Wolf form, Brigitte is the quick thinker who keeps them alive. Sam is…. dead meat, so to speak.
Meanwhile Jason, the jock who went after Ginger, has contacted a form of STD from her when she essentially raped him. The men on display are either untrustworthy or at least ineffective.
Make no mistake regarding the content of the film though, this is all delivered fairly smoothly. Ginger Snaps is not some dry biology study. First and foremost a quick-witted horror-comedy.
Despite its clever appropriation of Werewolf's as a metaphor for female puberty, it is still an piece of entertainment designed for horror fans- not just feminist theorists. The sharp dialogue alone is proof enough of this. To my mind, Ginger Snaps true success is that is a film largely made by women, about women but for everyone.
Oh, and one final note. Ginger Snaps features a TERRIBLE looking Werewolf. The film was low budget, and it is nearly 15years old. So that is kind of understandable, but really it is craptacular. Even so, as with many special effects these days it is still more engaging to watch this awful prop wobble on camera than any form of CGI. This is of course an old argument in film circles, but it's still a point worth repeating; there is just no substitute for charm. Particularly in horror comedies.
Anyhoo, that's enough about Ginger and Brigitte. Unless I choose to write about the undervalued sequel of course… meh,maybe. But probably not the so-so prequel.
Next Time I'll be writing about Rooby Rooby Roo.
Thanks for reading,